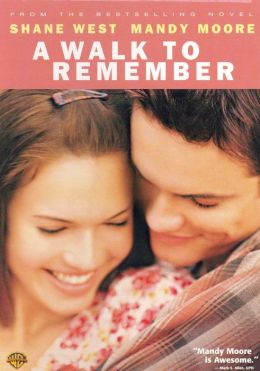 Have you ever dated somebody who is a total opposite?
This was a sweet movie about two teenagers who are total opposites. Landon is a popular guy in high school. When a prank against a fellow student goes totally wrong, he's forced into punishment by the principal. The punishment includes tutoring other students, assisting the janitor, and participating in the high school play. He finds himself working with Jaime in the play, by playing the lead role opposite hers.
Jaime is not well-liked at school. A preacher's daughter and a loner, she finds solace looking at the stars and having goals and dreams about her life. Jaime also has a deep faith in God.
Jaime and Landon's lives take an interesting turn when he goes to her for help in learning his lines for the high school play. They find themselves attracted to one another, which causes a sticky situation in Landon's life since it doesn't help his image to be seen with a girl like Jaime.
However, there's a startling, unique reason why Jaime should not fall in love.
I enjoyed this movie. I especially liked how this movie showed how two opposites can become attracted to one another. If you've seen this movie, I'd love to hear your thoughts about it!
Have you ever dated somebody who is a total opposite of yourself? If so, what happened? Please share with a comment!
***I also wanted to add that this movie reminded me of the young adult books written by Lurlene McDaniel. It also reminded me of a novel I read a LONG TIME ago called P.S. I Love You.
Need a good, emotional romance? Try John's Quest, on sale now for 99 cents!