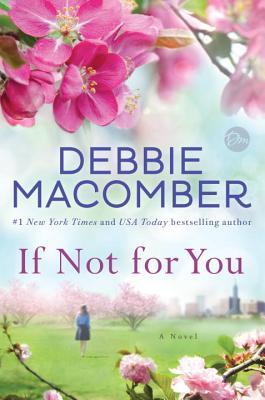 If Not For You by Debbie Macomber
Have you ever dated someone to which your parent(s) disapproved?
When Beth Prudhomme and Sam Carney initially meet, there is NO chemistry between them. Beth is a gently bred, upper-class woman. No way does she have the time or desire to date an uneducated mechanic. Sam is not interested in Beth. After all, they have nothing in common and they have to struggle to have a decent conversation. But, due to a traumatic event, Beth's life drastically changes. Sam was there for her when she initially gets hurt – and her opinion of him changes a lot.
Sam is used to dating beer-drinking gals he meets at The Dog House, the local pub. But, Beth is refreshingly different that his past girlfriends. But how can a relationship between them work? Beth has never dated seriously and all of her former beaus were chosen for her by her uppity, over-protective mom.
I loved how both Sam and Beth are musicians, and they found a common bond in their music. Both Sam and Beth are dealing with past pains, which make them hesitant to love again. This story shows that opposites really do attract. It's a simple, sweet romance that's highly enjoyable.
So, have you ever dated anybody to which your parent(s) disapproved? What did you do about it? Did your significant other ever gain your parent(s) approval?
Loving Luke – a squeaky clean, sweet, delicious romance novella! Only 99 cents – also on Kindle Unlimited!